I am sure to expose myself as a radical with this post (and perhaps a hypocrite since I have air conditioning myself). This is not to convince anyone to throw out their A/C unit but rather to re-think some of our very basic assumptions about what actually impacts happiness and wellbeing and what does not. Okay, first, A/C largely did not exist until about a hundred years ago. It only came to be in homes since about the about the 1950s. In other words, for 99.9% of our existence as a species we lived without A/C. It will come as a surprise to many who live in the US that even today, only about 8% of the world population has A/C in their homes.
Air Conditioning: A Brief History
No doubt A/C units do bring some benefits. In the first place, it has become easier to live in hotter climates. Second, it has reduced deaths due to periodic heat waves. However, in spite of that benefit, when it was first introduced to the public, most people were skeptical of it. It took a lot of marketing for people to start to accept A/C units. Even then it was just something tolerated in public buildings. It was not something that the public bought into as an "essential" for their homes. Prior to World War II, practically no one had A/C at home. But things changed quickly and by the 1960s it was pretty broadly accepted and then transformed from a luxury to a necessity.
Many of us today cannot fathom living without A/C. To some extent that need for A/C has become like a self-fulfilling prophesy. Homes are no longer built to take advantage of natural air flow. Such airflow is also no longer needed since we now have A/C units. Moreover, much of the natural shade around our homes have been bulldozed away. Even if you wanted to live without air conditioning it is more difficult than it used to be. In fact, it is much more so due to climate change and warming temperatures.
Air Conditioning: 4 Ways it Makes You Sick
There are a few other unforeseen consequences due to the prevalence of A/C.
1. First and foremost, since the advent of A/C, we have as a society become more pampered. In contrast to our hardy ancestors, today rarely do kids go outside and much less adults unless the outdoor temperatures are near perfect. We've become accustomed to a very narrow temperature range. Although in the state of nature, we would easily acclimate to a range of outdoor temperatures, each time we go from indoors to outdoors its a little like jumping into cool water. Its a bit of a shock to the system. That makes it less desirable to leave the house in the first place.
Ironically, research suggests that those (large majorities of us) who live in a constantly thermoregulated environment, are actually more susceptible to heat related illness. Their bodies never get to acclimating to the environment. Thus, we are in a real sense more frail in comparison to our ancestors.
2. Second, have we also sealed ourselves away in isolation to some extent. Whereas in places that have no air conditioning, homes are built with a more open design that invites social interaction, we have homes that are closed off. Instead of open ventilated air flow we need windows, doors, and walls to keep the air conditioned.
3. Third, that lack of time spent outdoors translates to health problems. Whereas our pre-industrial ancestors spent nearly all their time outdoors, we spend about 90% of our time indoors. Its easy to see how this can lead to a range of mental and physical ailments.
4. Fourth, it may even have some negative impact on our sleep. Apart from the artificial lighting and blue-lights which are likely contributing to insomnia, the lack of temperature variation through the day likely is another (possibly bigger) contributing factor to insomnia. That lack of good sleep also adversely impacts physical and mental health.
Heat Waves vs. Preventable Chronic Diseases
True we have prevented some deaths from heat waves but we've instead brought upon ourselves many chronic diseases which are also responsible for some number of preventable deaths. Don't misunderstand, I'm not blaming it all on A/C. No, my regular readers know I'm blaming it on mindless consumerism. Air conditioning is only one such example of consumerism gone wrong.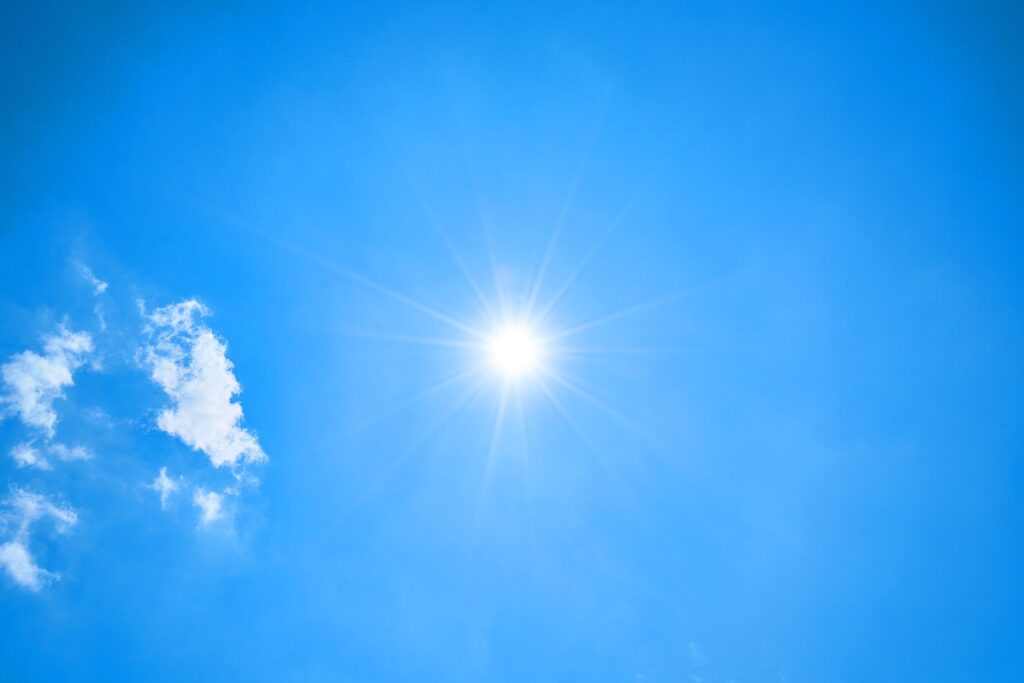 We're not looking to go back to the Stone Age. We just want to take the good of modernity without taking the bad. Air conditioning has a place. Probably it is best suited to those who are most vulnerable. They are the most likely to be benefit in the event of a heat wave. Along with shading and water and perhaps public buildings that offer A/C, we could save lives while not becoming so frail.
To be clear, the point I'm hoping to make with this post is that nearly all of us (myself included) could consume so much less than what most of us think is even possible. We could do so without sacrificing happiness. We would in fact be better off in many ways. That raises the possibility that we can invest so much more of our income than we think is possible. All we need to do is re-think what we consider "essential". If you understand the science of well-being then you will know that once your basic needs are met (food, water, security, etc) the best things in life are free of cost.
BOTTOM LINE: THERE IS A BETTER WAY!